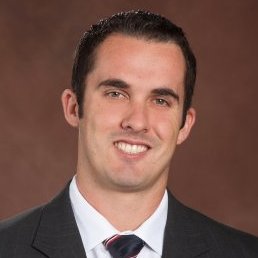 Nate Lenz
President 
With a finger on the pulse of this rapidly changing industry, Nate is passionate about guiding advisors through all phases of the business life cycle. A firm believer in the benefits of independent business ownership and an entrepreneur at heart, Nate specializes in the topics of business start-up, experienced advisor recruiting, M&A, asset protection strategies, and exit planning. Simply put, Nate strives to inspire innovation in the way that advisors serve their clients, and the way firms serve their advisors.
Prior to starting I&A Consulting, Nate was the Vice President of Succession Planning & Acquisitions at Raymond James Financial Services, Inc. Joining the firm in 2011, Nate led an in-house consulting team responsible for providing support to the 3600+ independent financial advisors affiliated with RJFS in both the independent broker dealer and RIA custodian channels. Expanding the team's role into the recruiting sphere in 2014, Nate was responsible for advisor joins totaling over $35 million in gross revenue and over $7 billion in assets under administration through the Practice Acquisition initiative and Enterprise Consulting Program. Throughout his tenure, Nate developed in-depth coaching relationships with independent firms to coordinate prospecting efforts, foster accountability, and drive results. An expert in all phases of the acquisition process, Nate excelled in assisting advisors by identifying and executing their ideal succession strategy.
Prior to joining Raymond James, Nate worked as an analyst at Credit Suisse. He is a graduate of Columbia University and holds his Series 7, 66 and 24 licenses.
Nate's Favorite Topics of Discussion:
Business Start Up and Operational Efficiency
Creating a Value Proposition for Strategic Acquisition
Experienced Advisor Recruiting Strategies
Developing Your Ideal Succession Strategy
The Art of the Deal: Finding Fit, Valuation, and Deal Structure
Incentivizing Your Team: Leveraging Equity to Empower the Next Generation